About Ang Mo Kio Swimming Complex
Ang Mo Kio Swimming Complex is a public swimming pool located in the heart of Ang Mo Kio, a residential town in the central region of Singapore. The complex is managed by Sport Singapore and is open to the public for swimming and other aquatic activities.
Built in 1982, Ang Mo Kio Swimming Complex underwent major renovations in 2018 to upgrade its facilities and features. It now boasts a wide range of swimming facilities, including a competition pool, a teaching pool, a wading pool, and a jacuzzi. The competition pool has eight lanes and is 50 meters long, making it suitable for competitive swimming and training.
In addition to swimming, the complex also offers a variety of aquatic programs, including swimming lessons for all ages and abilities, water polo, and synchronized swimming. The swimming lessons are conducted by certified and experienced instructors who are passionate about promoting water safety and helping their students build their confidence and skills in the water. Students progress through the SwimSafer programme, which enables them to acquire new skills and knowledge as they advance from basic water safety to more advanced swimming techniques.
Apart from swimming and aquatic activities, the complex also has other facilities such as a gym, a sports hall, and a dance studio. There is also a cafe on site, providing a range of refreshments for visitors.
Ang Mo Kio Swimming Complex is easily accessible by public transportation, with the Ang Mo Kio MRT station located nearby. With its modern facilities and comprehensive aquatic programmes, Ang Mo Kio Swimming Complex is a popular destination for residents and visitors alike, providing a refreshing and fun way to stay active and cool off from the Singaporean heat.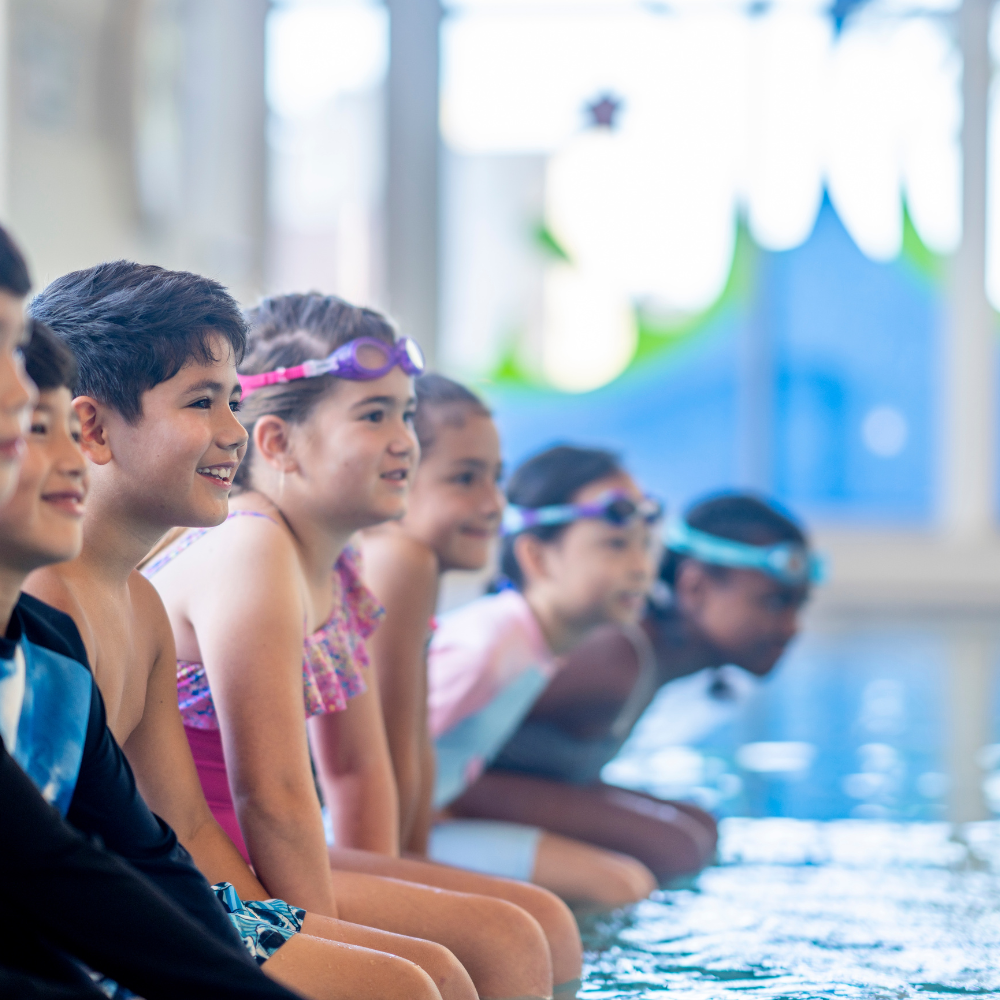 Swimming Lessons
At Ang Mo Kio Swimming Complex, we take pride in providing quality swimming lessons for all ages. Our certified and experienced instructors are passionate about teaching and promoting water safety, and ensure that every student receives individual attention and guidance to help them develop their skills and confidence in the water.
We offer a comprehensive SwimSafer programme that helps students progress through different stages, acquiring new skills and knowledge, from basic water safety skills to more advanced swimming techniques. Our goal is to help every student become a confident and safe swimmer.
If you are interested in enrolling your kids in our swimming lessons, do not hesitate to contact us. Our friendly and knowledgeable staff will be happy to answer any questions you may have and provide you with more information about our programme. We look forward to helping you on your journey to becoming a skilled swimmer.
Location & Operating Hours
Address
1771 Ang Mo Kio Avenue 1
Singapore 569978
| Category | Weekdays | Weekends & PH |
| --- | --- | --- |
| Adult | $1.00 | $1.30 |
| Child/Senior Citizen | $0.50 | $0.60 |
| Other Consession | $0.80 | $1.10 |
Opening Hours
| Day | Time |
| --- | --- |
| Mon | 8:00am – 9:30pm |
| Tue | 6:30am – 9:30pm |
| Wed | Closed* |
| Thu | 6:30am – 9:30pm |
| Fri | 8:00am – 9:30pm |
| Sat | 6:30am – 9:30pm |
| Sun | 8:00am – 9:30pm |
*Open on all Public Holidays except Chinese New Year (CNY) & eve of CNY.