About Katong Swimming Complex
Katong Swimming Complex is a public swimming pool located in the East Region of Singapore. It was built in 1975 and underwent renovations in 2008. The complex has a 50-metre competition pool, a training pool and a wading pool.
The swimming complex is popular among both children and adults, as it offers a range of programmes and facilities suitable for all ages and levels of swimming ability. The complex also has certified and experienced instructors who provide swimming lessons and coaching.
Aside from swimming, the complex also offers other amenities such as a gym and a multi-purpose hall for various activities. There are also nearby food options available, with several hawker centres and cafes located within walking distance from the complex.
Katong Swimming Complex is easily accessible by public transport, with several bus stops and the Eunos MRT station located nearby. The complex is also conveniently located near several schools and residential areas, making it a popular destination for families and individuals looking for a fun and active day out.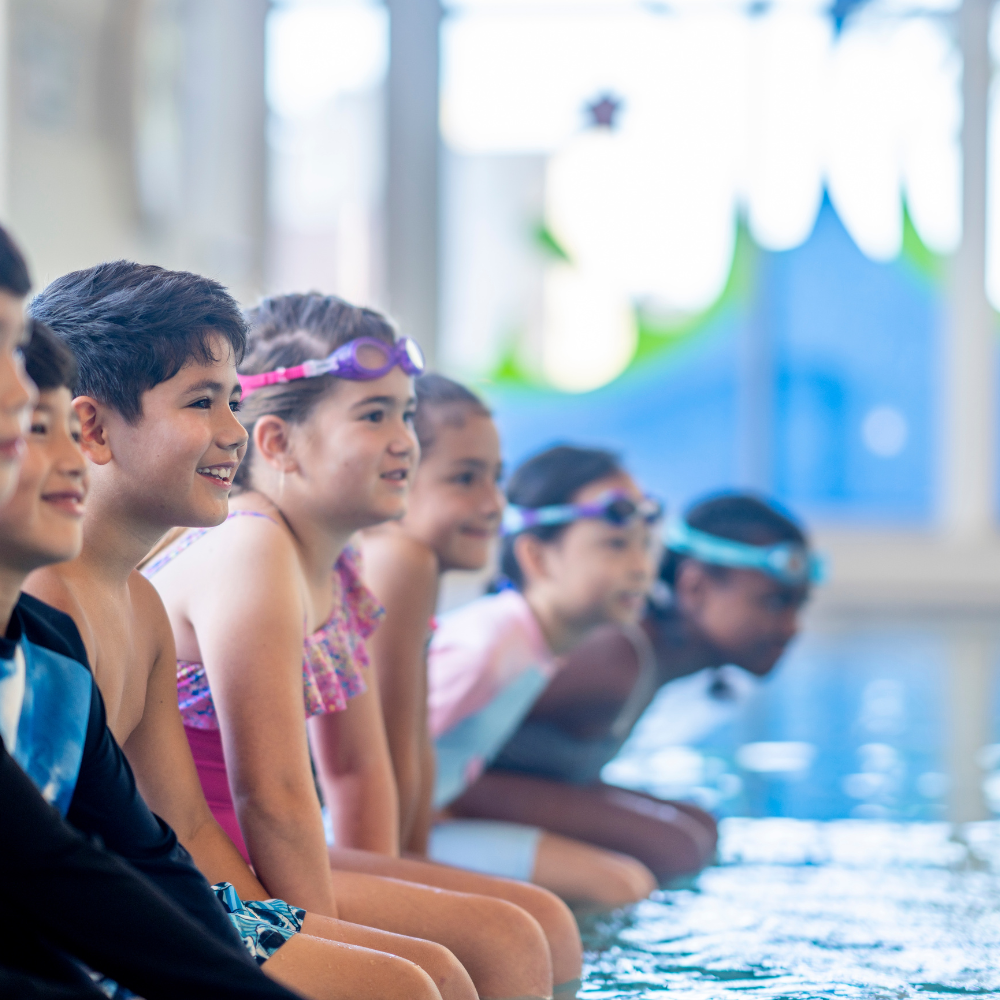 Swimming Lessons
At Katong Swimming Complex, we pride ourselves in providing quality swimming lessons for both children and adults. Our certified and experienced instructors are passionate about promoting water safety and are dedicated to ensuring that each student receives individual attention and guidance to help them develop their skills and confidence in the water. With our comprehensive SwimSafer programme, students progress through different stages as they acquire new skills and knowledge, from basic water safety skills to more advanced swimming techniques.
If you are interested in enrolling your kids or yourself in our swimming lessons at Katong Swimming Complex, do not hesitate to contact us. Our friendly and knowledgeable staff will be happy to answer any questions you may have and provide you with more information about our programme. The swimming complex is conveniently located near public transport, making it easily accessible for all. We look forward to helping you become a confident and safe swimmer.
Location & Operating Hours
Address
111 Wilkinson Road
Singapore 436752
| Category | Weekdays | Weekends & PH |
| --- | --- | --- |
| Adult | $1.00 | $1.30 |
| Child/Senior Citizen | $0.50 | $0.60 |
| Other Consession | $0.80 | $1.10 |
Opening Hours
| Day | Time |
| --- | --- |
| Mon | 6:30am – 9:30pm |
| Tue | Closed* |
| Wed | 6:30am – 9:30pm |
| Thu | 8:00am – 9:30pm |
| Fri | 6:30am – 9:30pm |
| Sat | 8:00am – 9:30pm |
| Sun | 8:00am – 9:30pm |
*Open on all Public Holidays except Chinese New Year (CNY) & eve of CNY.