About Queenstown Swimming Complex
Queenstown Swimming Complex is part of the Queenstown Sport Centre, which was previously known as Queenstown Sport and Recreation Centre. Managed by Sport Singapore, the complex is located within the heart of Queenstown and is just a short 10-minute walk away from the Queenstown MRT Station.
The Complex was opened in January 1970 and it was the first public pool built in a housing estate in Singapore that offer a wide range of facilities to cater to the needs of swimmers of all ages and skill levels. The main attraction of the complex is the Olympic-sized competition pool, which is perfect for serious swimmers looking to train for competitions or for those who just want to enjoy a refreshing swim.
For those looking for a more challenging experience, the complex also has a 4m-deep diving pool with platforms at various heights. The diving pool is perfect for divers of all skill levels and provides a great opportunity to practice and perfect your diving skills.
In terms of amenities, the complex offers changing rooms, showers, and lockers for visitors to store their belongings. Situated in the bustling neighbourhood, there are many eateries and amenities nearby such as Meiling Market and Food Centre, Anchorpoint Shopping Centre where visitors can grab a bite to eat and quench their thirst after a swim.
Overall, Queenstown Swimming Complex is a great place to spend a day with family and friends. Whether you are a serious swimmer or just looking to have some fun in the water, the complex has something to offer for everyone and will continue to attract a group of regulars which consist of locals and expatriates alike.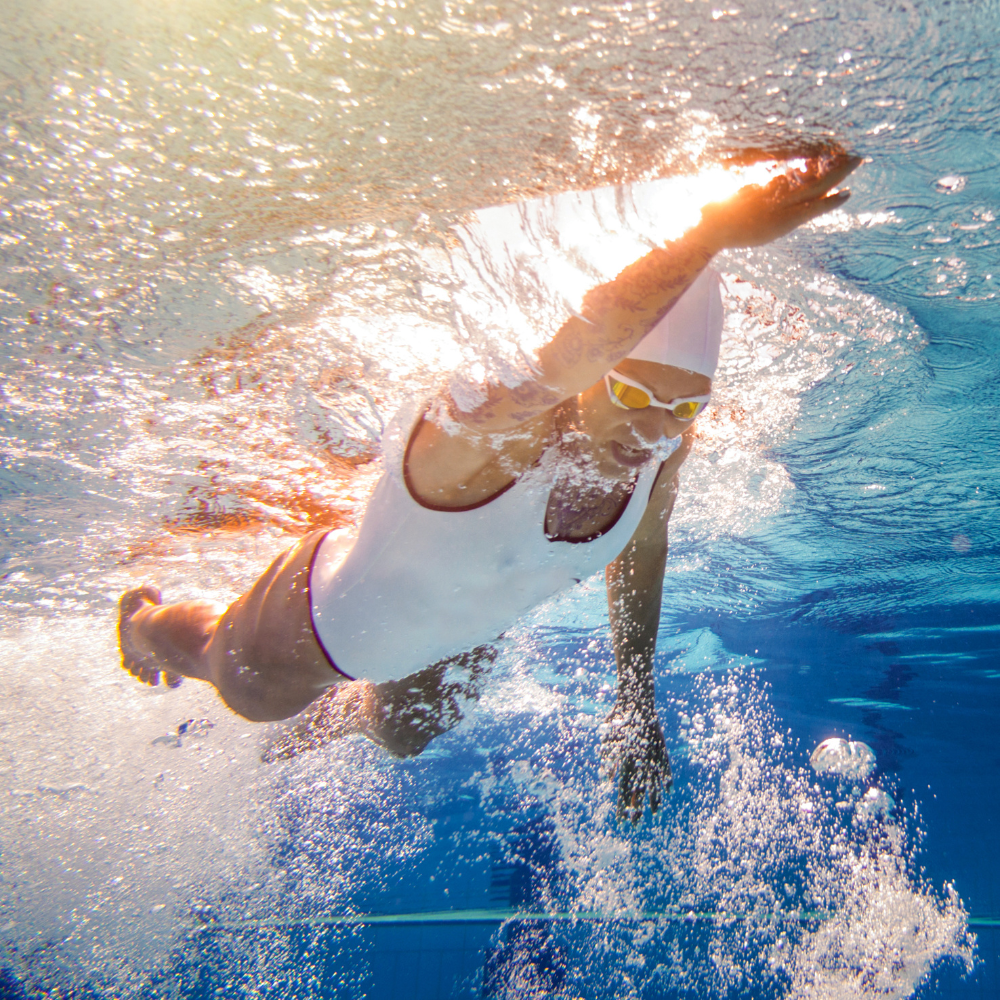 Swimming Lessons
At Queenstown Swimming Complex, we offer a range of swimming lessons for all ages and skill levels, from beginners to advanced swimmers. Our lessons are taught by certified and experienced instructors who are passionate about promoting water safety and helping students develop their skills and confidence in the water.
Our SwimSafer programme is a comprehensive swimming programme that focuses on building students' water safety skills and knowledge. Students progress through different stages as they acquire new skills and techniques, from basic water safety skills to more advanced swimming strokes.
We believe that swimming is a valuable life skill that everyone should have the opportunity to learn, and we strive to make our swimming lessons accessible and affordable to all. Whether you are looking to learn to swim for the first time or improve your existing skills, our friendly and knowledgeable staff are here to help.
Contact us today to learn more about our swimming lessons and schedule.
Location & Operating Hours
Address
473 Stirling Road
Singapore 148948
Opening Hours
| Day | Time |
| --- | --- |
| Mon | 8:00am – 9:30pm |
| Tue | 6:30am – 9:30pm |
| Wed | Closed* |
| Thu | 6:30am – 9:30pm |
| Fri | 8:00am – 9:30pm |
| Sat | 6:30am – 9:30pm |
| Sun | 8:00am – 9:30pm |
*Open on all Public Holidays except Chinese New Year (CNY) & eve of CNY.