About Pasir Ris Swimming Complex
Pasir Ris Swimming Complex is a popular public swimming pool located in the eastern region of Singapore, managed by Sport Singapore. The complex boasts a range of facilities suitable for all ages and abilities, including a competition pool, a teaching pool, and a wading pool for children.
The competition pool at Pasir Ris Swimming Complex is 50 meters long and is perfect for serious swimmers who want to train for competitions or just enjoy a good workout. The teaching pool is ideal for beginners and children, as it is shallower and smaller than the competition pool. The wading pool is perfect for families with young children and provides a safe and fun environment for kids to play in the water.
In addition to its pools, Pasir Ris Swimming Complex also has a range of amenities to make your visit comfortable and convenient. These include shower facilities, locker rooms, a seating gallery, and a water play area for children. The complex also offers swimming lessons for both kids and adults, with experienced and certified instructors who are passionate about teaching and promoting water safety.
Pasir Ris Swimming Complex is conveniently located just a 7-minute walk from Pasir Ris MRT station, and is easily accessible by public transport. Bus services are available from the MRT station and the nearby Pasir Ris Bus Interchange. There are also several nearby eateries, including a food court located within the complex itself.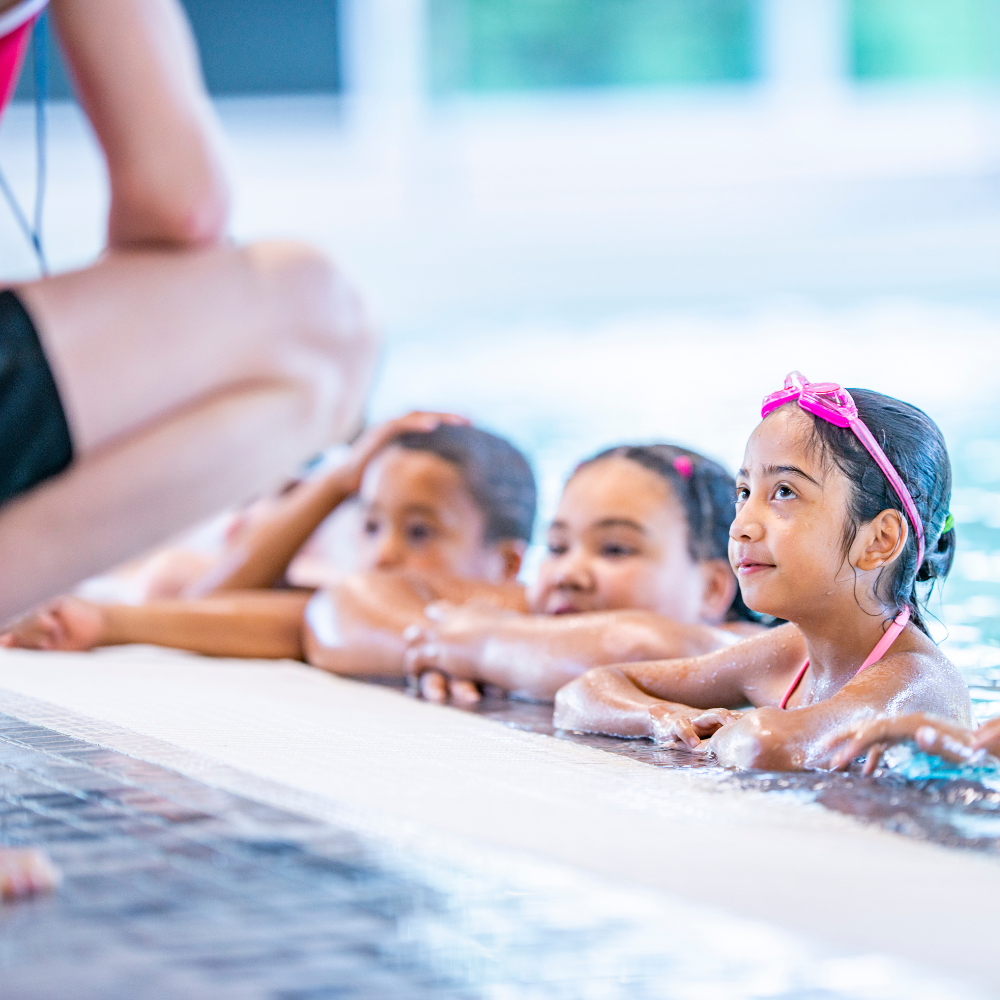 Swimming Lessons
At Pasir Ris Swimming Complex, we provide high-quality swimming lessons for people of all ages. Our certified and experienced instructors are passionate about promoting water safety and ensuring that every student receives the individual attention they need to develop their skills and confidence in the water.
Our SwimSafer programme offers a comprehensive curriculum that guides students through different stages of learning, from basic water safety skills to advanced swimming techniques. We believe that everyone can become a confident and safe swimmer with the right training and guidance.
If you're interested in enrolling your children in our swimming lessons, don't hesitate to contact us. Our friendly and knowledgeable staff are always available to answer any questions you may have and provide you with more information about our programme. Join us at Pasir Ris Swimming Complex and start your journey towards becoming a skilled and confident swimmer today.
Location & Operating Hours
Address
120 Pasir Ris Central
Singapore 519640
| Category | Weekdays | Weekends & PH |
| --- | --- | --- |
| Adult | $1.00 | $1.30 |
| Child/Senior Citizen | $0.50 | $0.60 |
| Other Consession | $0.80 | $1.10 |
Opening Hours
| Day | Time |
| --- | --- |
| Mon | 8:00am – 9:30pm |
| Tue | 6:30am – 9:30pm |
| Wed | Closed* |
| Thu | 6:30am – 9:30pm |
| Fri | 8:00am – 9:30pm |
| Sat | 6:30am – 9:30pm |
| Sun | 8:00am – 9:30pm |
*Open on all Public Holidays except Chinese New Year (CNY) & eve of CNY.