About Kallang Basin Swimming Complex
K
allang Basin Swimming Complex is a popular swimming complex located in the Central Region of Singapore, managed by Sport Singapore. It is situated just a short 4-minute walk from the nearest Geylang Bahru MRT station and is a favourite among locals for both kids and adults to have swimming lessons and classes.
The complex features a 50-meter Olympic-sized competition pool, perfect for serious swimmers looking to improve their skills or compete at a high level. In addition, there is a training pool suitable for swimming lessons and classes, and a wading pool for children and those who are less experienced in the water.
Kallang Basin Swimming Complex is conveniently located near several other sports facilities, including a running track and a gym. For those who prefer to take it easy, there are several food and beverage options, such as cafes and restaurants, located nearby, making it a great place to spend a whole day out with friends and family.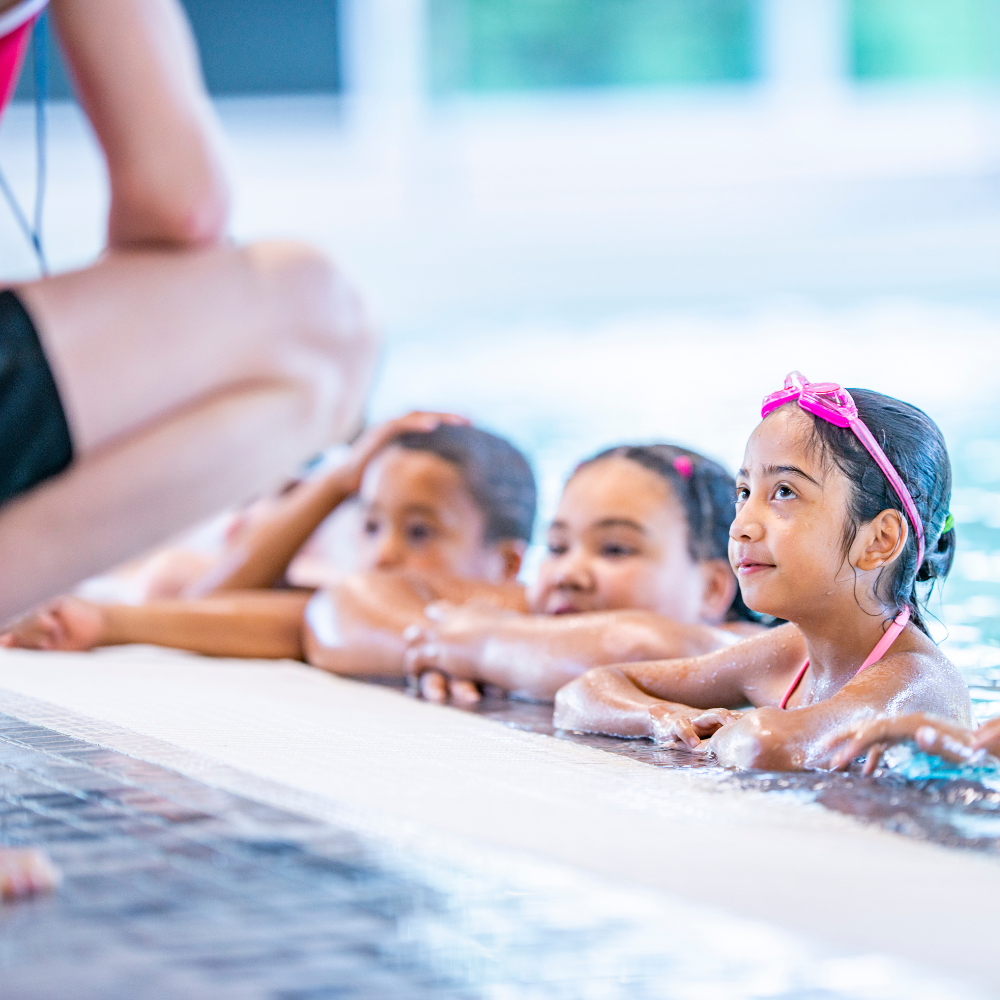 Swimming Lessons
At Kallang Basin Swimming Complex, we take pride in offering comprehensive swimming lessons taught by certified and experienced instructors who are passionate about water safety. Our instructors provide individual attention and guidance to every student, ensuring that they develop their skills and confidence in the water.
Our SwimSafer programme is designed to cater to students of all skill levels, from beginners to advanced swimmers. Students progress through different stages as they acquire new skills and knowledge, starting from basic water safety skills to more advanced swimming techniques.
If you are interested in enrolling your kids in our swimming lessons at Kallang Basin Swimming Complex, our friendly and knowledgeable staff will be happy to answer any questions you may have and provide you with more information about our programme. We look forward to helping you on your journey to becoming a skilled swimmer.
Contact us today to sign up for our swimming lessons.
Location & Operating Hours
Address
23 Geylang Bahru Lane
Singapore 339628
| Category | Weekdays | Weekends & PH |
| --- | --- | --- |
| Adult | $1.00 | $1.30 |
| Child/Senior Citizen | $0.50 | $0.60 |
| Other Consession | $0.80 | $1.10 |
Opening Hours
| Day | Time |
| --- | --- |
| Mon | 8:00am – 9:30pm |
| Tue | 6:30am – 9:30pm |
| Wed | Closed* |
| Thu | 6:30am – 9:30pm |
| Fri | 8:00am – 9:30pm |
| Sat | 6:30am – 9:30pm |
| Sun | 8:00am – 9:30pm |
*Open on all Public Holidays except Chinese New Year (CNY) & eve of CNY.
NOTICE: Pool Non-Operating Hours
Competition Pool
Weekdays: 10:00am – 3:00pm
Sat/Sun & PH: 11:00am – 7:00pm
Teaching Pool
Weekdays: After 3:00pm
Sat/Sun & PH: After 7:00pm